Our ancestors, the Romans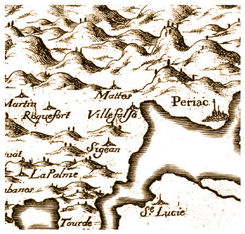 It was the Romans who brought vines in Gaul. Narbonne was one of their major city by the sea. From its port wines were sent to India.
The Roman road, the famous VIA DOMITIA, that run from Susa in Italy to Girona in Spain, goes through the domain for about 3 km, as did the highway 30 years ago. We still can see it traces.
In the Middle Ages, Mattes was part of the Cistercian Abbey of Lagrasse. It was first mentioned in a document from year 1102. It also shows on this old map from 1644.

At first and until 1914, Mattes was part of a larger domain as big as 4000 acres. During the Revolution, he was owned by JOSEPHINE ANNE DE SABRAN, widow of the Marquis de Monteil, famous sailor of LOUIS XVI. He can be considered as the LA FAYETTE for the Navy as he actively participated to the war of independence.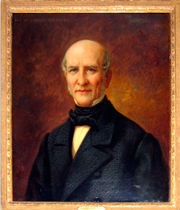 Childless, she decided to bequeath Mattes to her nephew, MARC EDWARD DE SABRAN PONTEVES known as the Duke of Narbonne or the good Duke for his kindness. The domain was divided on the eve of the 1914 war, and became the property of his great-granddaughter, Alyette of Lareinty-Tholozan, born in Guermantes, in 1890.
Since 1733, Mattes has never been sold.